Pointwise supports exporting Gridgen grid files. A Gridgen restart .gg) file compatible with Gridgen Version 15 can be exported from Pointwise. © – Pointwise supports importing Gridgen database files. Any Gridgen restart .gg) file from Version 15 is supported for import into Pointwise. Note that 2D blocks are not supported by Pointwise and will not be imported.
| | |
| --- | --- |
| Author: | Nekasa Kajira |
| Country: | Tanzania |
| Language: | English (Spanish) |
| Genre: | Relationship |
| Published (Last): | 26 February 2015 |
| Pages: | 50 |
| PDF File Size: | 3.42 Mb |
| ePub File Size: | 8.77 Mb |
| ISBN: | 853-5-62243-963-5 |
| Downloads: | 20439 |
| Price: | Free* [*Free Regsitration Required] |
| Uploader: | Zulugis |
SPR An issue was found in which modifying the original database constrained connector in a periodic pair removed its database associativity. The ability to extract prism cells from an anisotropic block at any time has been added to the block unstructured solver.
Gridgen – Pointwise |
SPR A bug was fixed in which the Layer Height settings were not being accurately applied to the edges of an anisotropic domain. SPR Fixed a bug which was causing Gridgen to exit when importing a database composite file containing a model with 0 faces.
This problem has been resolved. SPR Resolved a bug which caused Gridgen to crash when creating database constrained connectors on shell entities. November The following is a list of new features included in V The logic that caused this omission has been corrected. If your selected Analysis Software supports VCs, the volume cells in your mesh may be sorted according to VC when they are exported to the solver's grid file.
Export routines have been modified to fix this problem. Gridgen now reads the blank status during IGES file import for all supported database entities except groups. SPR Initialization of an unstructured block containing pyramids was causing Gridgen to crash.
SPR Resolved an issue that was causing the boundary decay factor for unstructured domains to influence the number of anisotropic layers created. Support has been added for the export of structured domains to an IGES file. SPR A bug was fixed in which Gridgen would exit when a re-extruded block was saved. SPR Resolved an issue that caused zero volume cells to be produced when an anisotropic tetrahedral block was initialized.
SPR The smoothed domain was not being retained after smoothing a domain that had an edge with an orthogonality boundary condition. SPR Resolved a bug which caused Gridgen to crash when a cylindrical trimmed surface was copied.
SPR Fixed an issue which caused Gridgen to exit when running a domain in the Domain Structured solver which had inappropriate database references. CGNS files are now exported with the.
Gridgen now supports the export of FrontFlow analysis software files. The two points the user must define correspond to the computational minimum and maximums of the block.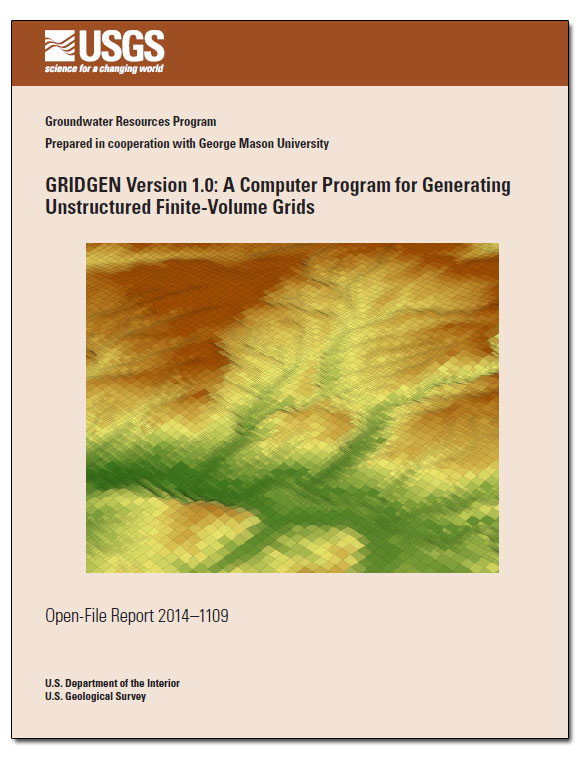 A new utility script is available which allows users to import Kreila geometry files KreilaImport. March Resolved a bug which was causing the import of files into V In the Examine function, cells whose display have been turned off are no longer rendered. SPR Releasing the volume grid and saving a block after anisotropic initialization caused Gridgen to exit prematurely.
SPR Corrected janual problem causing rapid growth of anisotropic cells in concave regions. SPR When copy a database group for translation or rotation, groups were copied and placed incorrectly.
Gridgen – Pointwise
SPR A problem was resolved in which composite database and grid files exported in V Logic has been modified in Gridgen to correct this issue. This function allows users to select two connectors, of which the first selected connector will be replaced by the second connector.
PLOT3D support has been extended to allow i-blanking, byte-order swapping, and single-block grids. Logic has been added to ensure pyramids are exported correctly. SPR When creating connectors on a particular trimmed surface using the On DB Entities command, the connectors were being created off the surface. SPR Fixed a problem in which Pick: This menu grjdgen be found within the connector commands, domain assembly, and face assembly menus.
SPR A bug was fixed that caused the unstructured block solver to pause for a long period of time when initializing gridben block. Logic has been modified to fix this problem. SPR When importing raw blocks from a Plot3D file, Gridgen was sorting the blocks in the reverse order from how they were exported. SPR Fixed an issue which caused Gridgen to exit with a memory error when repeatedly entering the structured solver with a subgrid, then aborting.
These manual pages have been added. Certain layer operations may now be performed on individual gridge multiple layers via a right click menu in the Layer Manager panel. SPR Fixed a problem that caused an anisotropic tetrahedral block to fail to initialize due to intersecting tetrahedra. SPR Logic was added to correct a bug that was causing Gridgen to split an STL file into many entities on import when no default split angle was specified. Logic has been added to prevent this problem from recurring.
SPR Resolved a bug which caused Gridgen to terminate when creating a fit for a database tridgen. The following is a list of technical issues resolved thus grigden in V SPR Fixed a bug which caused an error message whenever a database line was intersected with a plane.